Katie Weaver Art
I am a Seattle area artist specializing in lively abstract paintings inspired by the natural world.
I love to recreate the abundant beauty of the outdoors in my colorful patterned paintings and accessories.

Upcoming events:
Holiday Bazaar - Skyline High School, Sammamish, WA
December 2nd -10am-3pm
Blakely Hall Holiday Market, Issaquah, WA
December 9th - 10am-2pm
Blakely Hall Exhibition
"Expressions of Winter"
December 1st - February 29th
2550 NE Park Drive
Issaquah, WA 98029
Artists reception January 27th 12-2pm
All are welcome!
Shop Now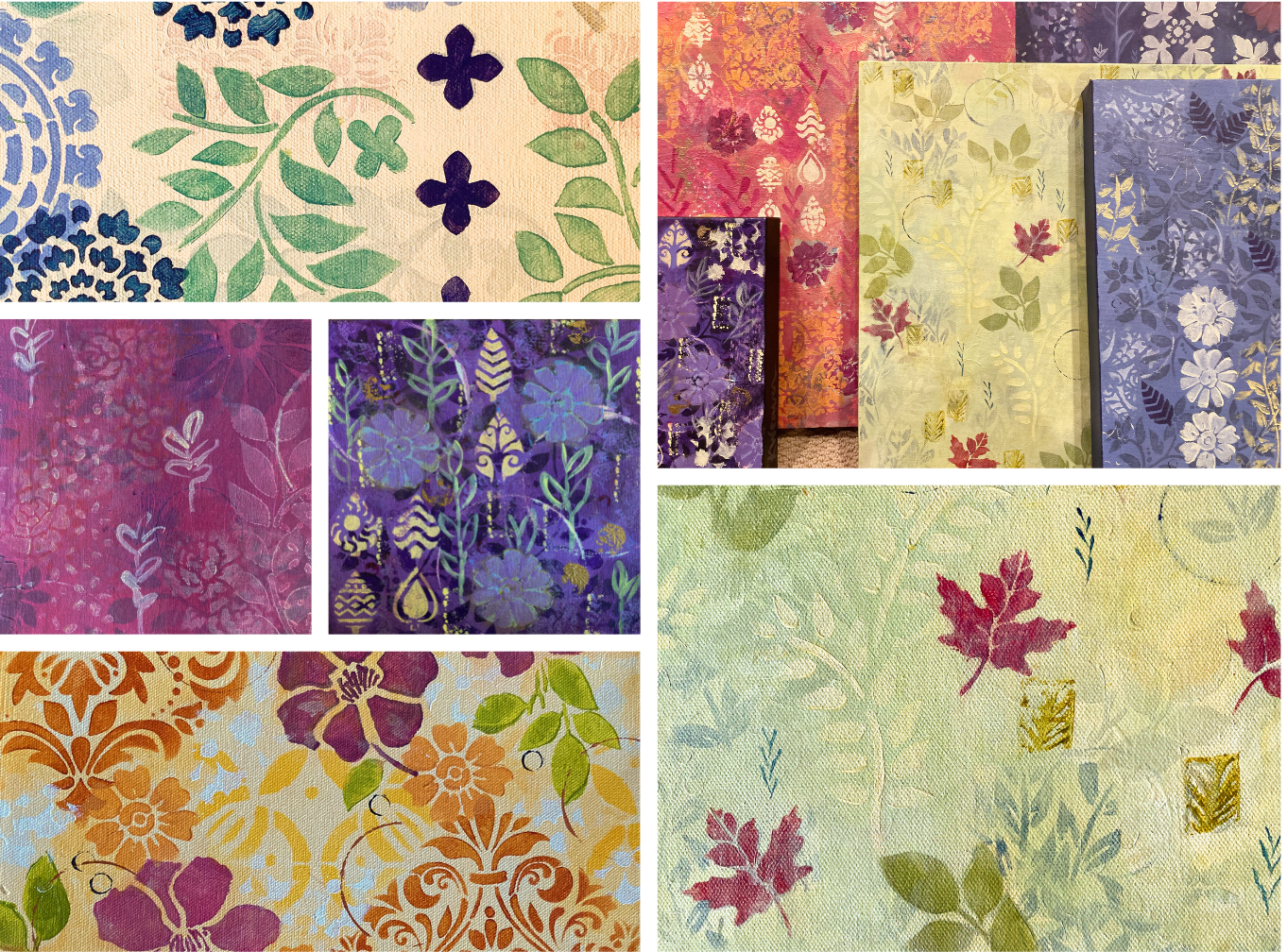 The tribal feel...
The patterns in this painting have a bit of a tribal feel, influenced by my college days studying anthropology. Flowers, leaf prints, and circular shapes remind us of our connection to the earth and one another.
Shop Now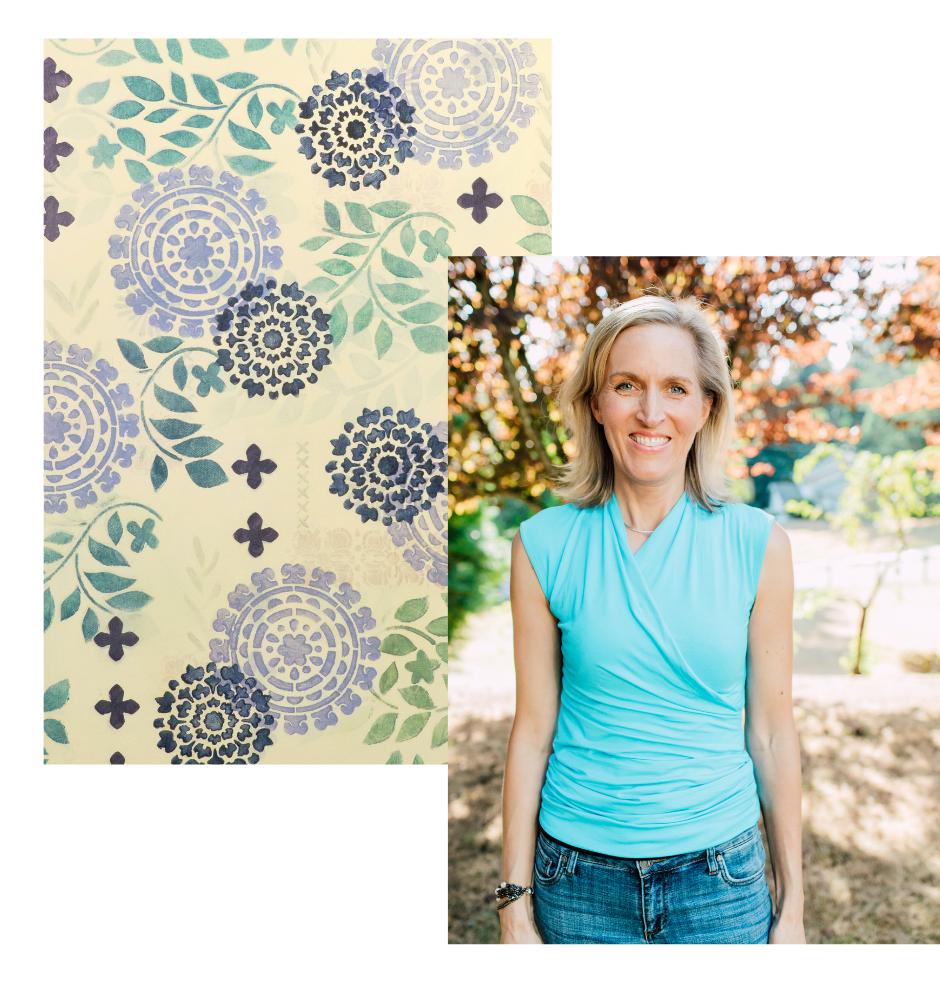 Hi, I'm Katie!
After an amazing bit of travel, I was inspired to take up painting and have never looked back!
I use lots of colors and patterns to express the hope and energy that is part of all living things.
Learn More